If you send it they will come
Make Email Marketing Work for You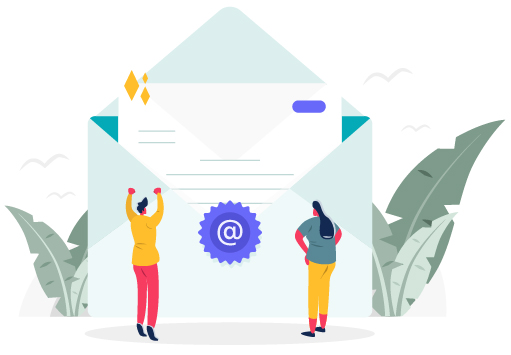 Why is email marketing important?
In the age of social media, email marketing still provides businesses with a competitive edge. This is evident in how users are six times more likely to click through via email than on Twitter (Campaign Monitor). In fact, most US adults want companies to use email as their preferred method of broadcasting promotional information — as many as 91% of adults according to a 2015 study completed by MarketingSherpa. The statistical sweet spot for this time of promotional content for recipients is on a monthly or weekly basis. Email marketing strategies like this allow companies (both big and small) to connect with their customer base and establish stronger relationships. Stronger customer relationships and click-through rates means higher site traffic and increased revenue.
What do you put in an email marketing campaign?
The success of email marketing lies in the ability to diversify the content that is shared with possible customers. This content can take the form of announcements (such as for sales or events), the promotion of new products or services, or any additional information you think would be beneficial to your audience. Remember, when deciding what information to put into a campaign, the goal is to start a conversation, build excitement, and increase your brand value.
How to get started?
To start investing in email marketing you need to select an email marketing service provider, encourage your client base to sign up for promotional emails or use your existing contact/client list, and then set out designing and building the content you wish to send. Successful campaigns usually take the form of a combination of eye-catching graphics and text with a call-to-action.
If the above seems daunting, Pheonix Graphics bundles design and email management services to help execute your own email marketing campaigns through Mail Chimp or the email service provider of your choice. Call or email for pricing information and to get started today!